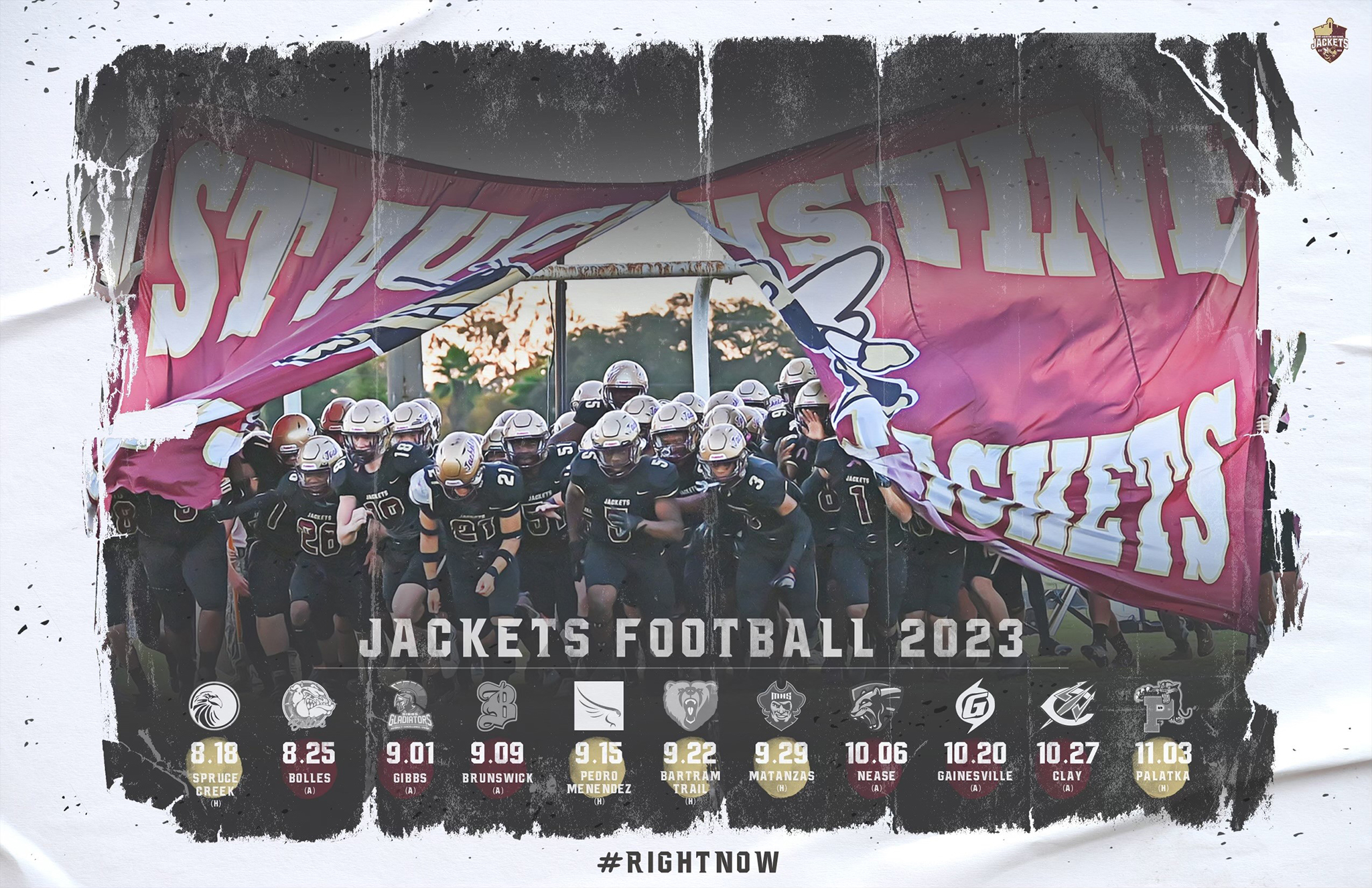 Welcome To The Jacket Family
The SAHS Football Boosters are proud to be a part of a football program that has brought so much pride and recognition to our school and community. We have tremendous fans and supporters that allow our athletes not only to compete but to learn and grow into responsible young adults. Please know that we are glad to have you as a part of our Jacket family.
We will continue to update our website to provide you as much information as possible!
State Champs:
2005
Runner-Ups:
01, 07
State Final Four:
77, 01, 02, 04, 05, 07, 10, 17, 20
Regional Champs:
76, 77, 78, 02, 04, 05, 07, 10, 17, 20
District Champs:
75, 76, 77, 78, 79, 00, 01, 02, 03, 04, 05, 06, 07, 08, 09, 10, 11, 12, 13, 14, 16, 17, 18, 19, 20
FHSAA Playoffs:
72, 75, 76, 77, 78, 79, 93, 99, 00, 01, 02, 03, 04, 05, 06, 07, 08, 09, 10, 11, 12, 13, 14, 15, 16, 17, 18, 19, 20
Thank you to our 2020 Sponsors
STATE PLAYOFF SPONSORS:
Robin Arnold
Ben Wells Produce
Kevin & Cindy Carter
Burney's Septic Tank Service, Inc
The Black Molly Grill
Salt Run Family Dentistry, LLC
Sean Doughty
Ryan & Shirley Edwards
Joseph and Michele Blanco
St Augustine Marina Inc
Davis & Davis, CPA
Herbie Wiles Insurance
Dowda & Fields, PA
Ronald & Nancy Birchall
Ryan & Shirely Edwards
Pat Fedeles
Shawn Mertens
Paula Rewis
Janice & Larry Pacetti
A-1 Complete Pest Control & Lawn Care, LLC
Jason and Andrea Lyles
Daniel & Paula Chafee
Tadzia Alexander
David & Amy Law
Jill Lee
ELITE:
ACGFA
Ashlar Lodge
Bojangles
Centerline
Evans Automotive
Old School Kingfish Shootout
ICI Homes
Sonny's BBQ
TRP-The Right People
PREMIUM:
Avid Design Group
Carter Family
Lee Construction
Nissan
GOLD:
Chick-fil-A
Longhorn Steak House
Noah Bailey Realty
MAROON:
Antigua Orthodontics
Charles Schwab Independent Branch, SA
McGee and Sons
Schooner's Seafood House
Shugart Fencing
Sports Corner
WHITE:
Clarkson's Land Clearing
Mulch and More
Varsity Meal Sponsors
Good News Church
Weather Engineers
Black Molly
Corner Construction
A-ford-Able Automotive
Mr. Petty and Rays Tire
Church on the Rock
Hiers Family and New Life Christian Church
JV Meal Sponsors
Chick-Fil-A
Cutting Edge
ICI Homes
The Press
The Carter Family
Advanced Air & Heat – Wade Taylor